Unter strengen Corona -Auflagen fand am 20.02.2021 in Hamburg vom
                             Spanielclub- Deutschland eine Zuchtzulassung von 15 Hunden statt!
                      Auch 4 ESS aus unserem Kennel nahmen erfolgreich teil, und alle haben die
                                               Zuchttauglich uneingeschränkt bestanden!
          Filou ( First of allvon Kicejara )             Hero ( Hero of the day von Kicejara )     Stanley ( Gold Treasure von Kicejara )
                                                               Maira ( Give me more von Kicejara )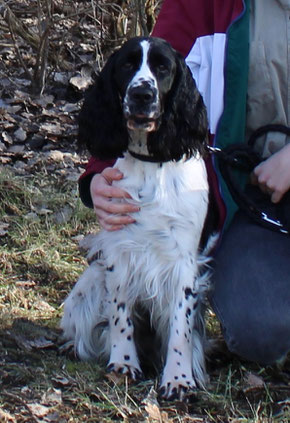 Nach langer Corona- Ausstellungs-Pause ging es am Wochenende nach Rostock
                                International Ausstellung in Rostock am 03.10.2020
                                                                                    Richter: Oliver Barthel, DE
Daring Woman von Kicejara ( Tahnee )
V2, Res. Anw. Dt. Ch. VDH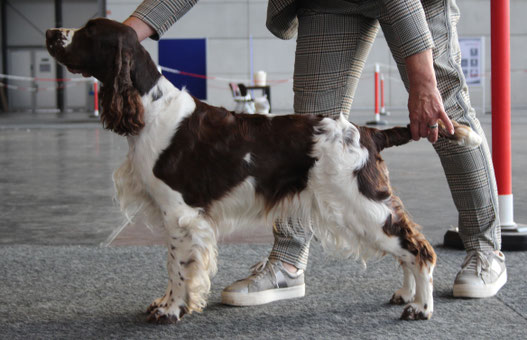 Get on Top von Kicejara ( Mara )
V3     uneingeschränkte Zuchtzulassung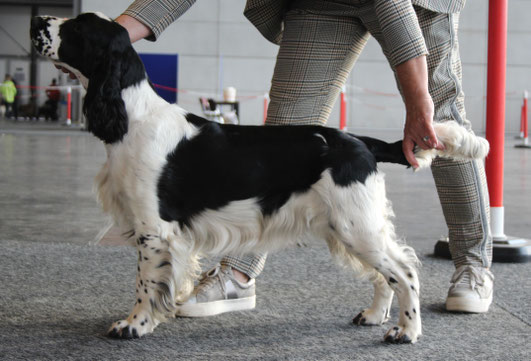 Internationale Martinidogshow in Groningen am 01.03.2020
                                                         Richterin: Gerda Groeneweg-de Klerk
Daring Woman von Kicejara (Tahnee)
V1, CAC, " Beste Hündin " und " Bester Junghund "

Lordsett Emerald City (Enissa)
V1, Res. CAC, CACIB

                                                SRA am 29.02.2020 in Hamburg
                                                                        Richterin: Frau L. van Genechten
         Richter: Herr H. Kettendörfer (für die Zuchtzulassungen), auf dem Foto mit " Extra Class von Kicejara " (Willow)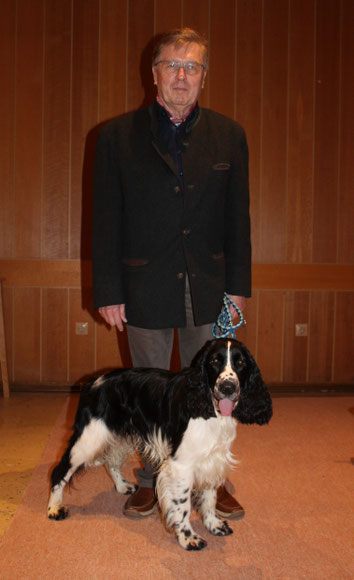 Lordsett Emerald City (Enissa)         All for Us von Kicejara (Lacy)
                                     V1, Anw. Dt. Ch., VDH, CAC               V1, Anw. Dt. Ch. VDH, Res.- CAC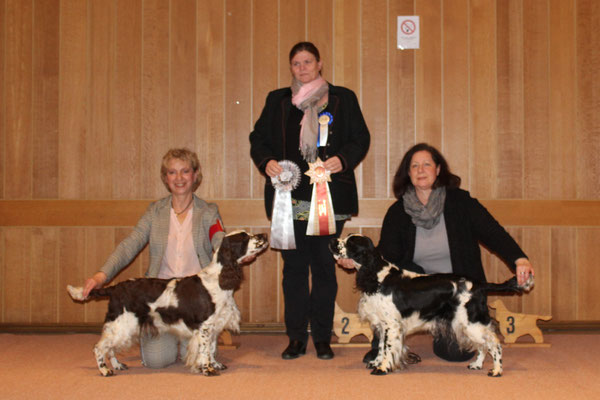 Daring Woman von Kicejara (Tahnee)
V3                  uneingeschränkte Zuchtzulassung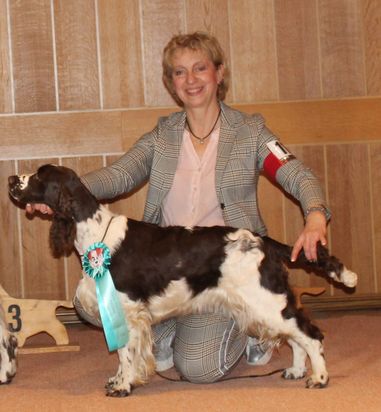 Dream life von Kicejara (Joschi)
V3                          uneingeschränkte Zuchtzulassung
Dark Gentlemann von Kicejara (Douglas)
V2, Res.-Anw. Dt. Jug. Ch. VDH, Res. -Jug.- CAC Klub         uneingeschränkte Zuchtzulassung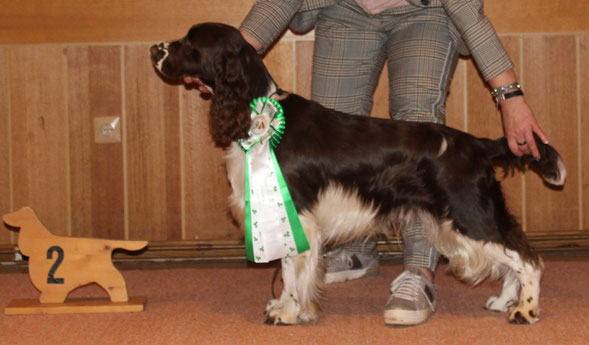 Extra Class von Kicejara (Willow)
V3                  uneingeschränkte Zuchtzulassung